How Classic Is LL Cool J's Mr. Smith? | Album Review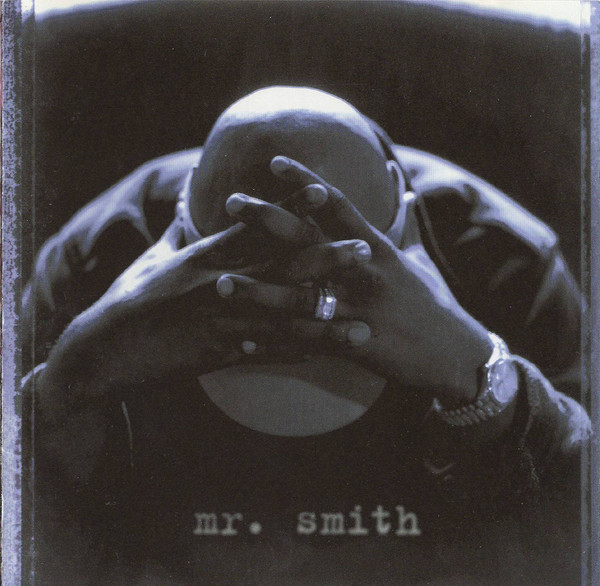 First off note that Mr. Smith is a Trackmasters production (7 of 12 tracks) and thus it has great beats which are commercial and contemporary. This commercial appeal was necessary after 14 Shots To The Dome which was more street, but less successful than hoped for. However, Uncle L doesn't forget the streets entirely and has a great track from Easy Mo Bee who had just produced some great tracks for Biggie's debut Ready To Die. Last we have to mention Rashad Smith who produced one of the three big hits on Mr. Smith.
The Tracks
"The Intro" is a really neat and mellow instrumental piece, which is a really unique and cool way to begin a hip-hop album. Then LL jumps into the first track on the album, "Make It Hot", which has really cool beat reminiscent of Dr. Dre but produced the Trackmasters. It's not a bangin' way to start off an album, but it works well nonetheless. The next track, "Hip Hop", is really dope. It's another Trackmasters production and lyrically LL pays respect to all the hip-hop legends from back in the day. The track has a really nice flow and is a great tribute to Hip Hop.
"Hey Lover" is the first hit on the album and it features R&B group Boyz II Men on the chorus, while Trackmasters once again handle production. This is a great instrumental with deep bass, slick guitar licks, and smooth keyboard notes. Lyrically LL does a great job as always when he handles the subject of love which was always one of his trademarks. And despite what some critics say, this side and his battling style are equally important components to his greatness.
On "Doin' It" LL teams up with female "moaner" LeShaun, the beat is great courtesy of Rashad Smith. Overall a cool concept song and the beat flows perfectly for the dance floor and jeeps alike. Next, we have "Life As…" produced by Easy Mo Bee (Ready To Die) which is a great "real" hip-hop track with LL dropping hardcore flows reminiscent of 14 Shots To The Dome. It's great to hear LL kicking old-school boasting lyrics and he does a really great job showing that he still has it in him to drop bomb lyrics.
Keeping in line with the previous song, LL blazes the mic on the hardcore Trackmasters produced "I Shot Ya" showing his most vicious side on this menacing beat. Keith Murray joins in the on the chorus but really carries this song on his shoulders. This beat shows the Trackmasters greatness, they can produce commercials beat with an underground sound. It's quite amazing when you think about it.
Next, we have the title track, "Mr. Smith", which is quite underwhelming coming after such a barrage of hits. It's a good song, quite melodic, and could have been on 14 Shots also because it sounds slightly dated for 1995. The next track "No Airplay", starts out with a "shout out" session with a lot of chicken heads shouting out there boyfriends. Then the actual track comes in and it's great soulful beat from Chad Elliot, and we have LL kicking some mean battle lyrics. Uncle even drops some the tongue twisters that Big L and Jay-Z were doing around the same time.
After that "pure hip-hop" part off the album, LL goes back to R&B mode with "Loungin" but this is not the "Loungin" which became a huge hit. Neither the lyrics, the beat or chorus are the same as "Loungin' (Who Do Ya Luv)" which has nothing in common with the original. Different producers and different R&B group singers and different lyrics from LL, so why they are titled as a "remix" is a mystery. Anyway, this song is fire in an R&B kind of way, with a great story from LL, and infectious vocals from female R&B group Total who lend their sweet voices to the mix.
"Hollis To Hollywood" is another quality production from the Trackmasters, but this one has a different feel to it. It has a guitar strum and flutes and more of standard "boom-bap" beat to it. So it's fitting that they sample KRS-One on the chorus (who released Return Of The Boom Bap two years earlier). Next "God Bless" is more standard sounding with many "stock" hip-hop sounds, it works fine as a way to "wind" the album down. The last song on the album is "Get The Drop On Em" which is another Trackmasters production. It's a smooth street/club hybrid sounding track of the style which would become increasingly popular around the millennium change.
This is a short album and it's better for it, with three massive hits, and a big handful of "real" hip-hop tracks to boot. There's no doubt that LL hit the jackpot (once again) with this album and most fans will love Mr. Smith because there's something for everyone.
The remix for "Who Shot Ya" feauring Fat Joe, Foxy Brown, Keith Murray, and Prodigy is a special treat for the hardcore street fans out there.
How Classic Is LL Cool J's Mr. Smith?